Administration, Sales, Marketing, Office Support, Human Resources, Management, Customer Service, Clerical, Technical and Professional Staffing, Executive Search and Recruiting.

Absolutely the best employment agency in south Florida! Have used their services for a few years and they have NEVER let me down. Will refer everyone I know who is seeking employment to this agency. Great response time, courteous communication, caring staff.
I have worked with David Wood for some time and finally decided to take on a permanent position. All off the employees go out of their way to connect you with just the right fit for your wants and needs.
I'm very thankful to have found David Wood Personnel. A good friend of mine, who also was a recipient of DWP's excellent service suggested that I contact them to fulfill my employment need. Within a month of submitting my employment materials, with the assistance of DWP, I was offered a position at one of the largest firms in the world doing what I love. My life changed immediately. Finding David Wood Personnel was a blessing. I highly recommend their service!
David Wood Personnel is the BEST! The staff is very professional and efficient. I am so grateful and I truly appreciate the opportunities that David Wood Personnel has given me, thank you!
What an awesome organization to work for...Prior to moving to Florida in 2005 I applied to David Wood Personnel (DWP); I emailed and faxed all of the necessary documents and tentatively had a position waiting for me (of course the final background screenings had to be completed). My interview was the day after I arrived and to my surprise I was immediately put to work. It is now 2013, I now have my degree and I continue to do assignments for DWP in my field of study. I am gaining the experience and guidance needed to be successful and I thank the men and women of DWP for always making sure that I am not only a fit for the client but that the client is a fit for me.
In my years of experience, I have utilized a number of recruiting firms and David Wood of Palm Beach has been one of the firms that I have found to be very dedicated in finding good candidates. They have been excellent in filling both temporary and permanent positions for any administrative need. I would recommend David Wood highly.
Because my experience with a competitor of David Wood Personnel was less than satisfying I reluctantly decided to try another agency -- from the list of Google results I selected David Wood Personnel. I was dismayed to learn the closest office was about 30 minutes away but decided to make the trip. That decision was one of the best decisions I've made in a long time! The agency representative immediately made me feel comfortable and encouraged me to be very candid about my 'wish list' for my perfect job. Never in my wildest dreams did I imagine I would find a position that actually fulfilled every criteria! I found several things amazing about the interview with the DW rep: (1) there was genuine concern to place me in a position that was a perfect fit for me; (2) the rep referred me to a different office -- thereby forfeiting her commission -- because she knew of a listing that another DW rep had! Both of the reps went above and beyond to ensure my success in the interviewing process. I find it equally amazing that both reps have followed up regarding my progress and to inquire about my continued satisfaction with my placement. That is definitely 'above and beyond' service. Without a doubt, should I ever be in a position to be in the job market again ... the first thing I will do is contact my new friends at DW! I urge you to do the same!
I would like to thank the best recruiter at David Wood Personnel that helped me to start my career in a new town. She had me working two days after I moved in which was a blessing. She probably does not even realize how her action and great work positively influenced someone's life. It is 1.5 year and three promotions later from the time I was placed by her and her agency. This is what they do and they are obviously awesome at it!
David Wood Personnel is above all the rest!! Good old fashion professionalism! The job recruiters do go out of their way to make sure you are employed; other agencies are out-of-sight out-of-mind. The job counselors at David Wood will keep your resume in front of them and as soon as something comes up that is a good match, they will call you. They never forget about you. It is just a wonderful experience. Thank you David Wood Personnel!!
I love David Wood Personnel. I started working with them when I was 17 and they always had good work for me. One which became a permanent and well paid job that I loved. Even years later when I moved and came back they remembered me and helped me out once again. They are the kindest and friendliest and most helpful staffing agency I've worked with and I refer all my friends in need of work to David Wood first.
Great, professional customer service and a fantastic candidate was sent to fill our position. They took the time to listen to our pain points and sent someone that filled every requirement we needed. I recommend David Wood Personnel.
My experience at David Wood has been top notch, timely, professional and above all personal. My Rep really seemed to care about what I was looking for and what would fit me best as a professional and a person. My Rep was always a phone call or email away should I need anything or have any concerns. Making sure I had everything I needed to move forward was their top priority. Thank you so much David Wood Personnel.
Excellent experience. Totally caring and honest. Truly a "People" organization. Arlene and the rest of the office staff are outstanding.
From the moment I walked through the door of David Wood Personnel I felt very welcome. They took the time to get to know me and really listened as I explained the type of work I was looking for. I found the whole experience to be very refreshing and positive. Searching the internet for a job had become very frustrating for me. I highly recommend and encourage anyone looking for a job to contact David Wood to set up an interview. The service they offer is both professional and personalized.
I've had the pleasure of interacting with David Wood over the years as both an employer (since 2005) and a job applicant (in 2013)! In every instance, they provided stellar customer support and personalized service. A pleasure to do business with and would highly recommend.
I can't say enough positive things about my experience with David Wood Personnel thus far. From the moment I walked in the door, I was treated as if I were the most valuable asset they had. My recruiter made me feel great about myself and my skills, and I was immediately offered assignments. I've only worked with them for a short time, but I feel as if they are already good friends. I look forward to a long and rewarding relationship with them!
Awesome awesome totally!!! David Wood Personnel is an awesome agency. I have worked on and off for them over several years. I am self employed by trade and during those down periods they have helped me to bridge gaps and make ends meet. They always seem to correlate me with the right job and employer. They are very efficient and don't take time finding placement or meeting their clients need. It has been a great opportunity to be a part of such an amazing team of personnel. Their professionalism, courtesy, respect and diligence is beyond reproach. I have and will continue to recommend them to family, friends and strangers alike.
Excellent service! My recruiter has been a pleasure to work with and has always responded to my needs quickly. I would absolutely recommend David Wood Personnel to anyone looking for employment.
Our office recently reconnected with David Wood Personnel and so far our experience has been great. They always come through for our office when we have last minute projects and need some additional help ASAP. In addition to their speedy response, their staff members are friendly and professional. Keep up with the good work!
When we found out we would be relocating to FL through my husband's job, I knew I would have to start job hunting. I started searching for staffing agencies and came across David Wood Personnel. I was impressed with their reviews and track record. I knew that is where I wanted to start. My recruiter was exceptional. She took the time to meet with me to review my work experience and learn what I was looking for versus what was currently available. Within a week I was working, and have been hired on full time by the company I was temping for. I highly recommend David Wood Personnel to anyone who is looking for employment.
I discovered David Wood Personnel as a candidate for employment and have now been using their services as an employer, as well. I have found them to be the only agency I have worked with (and I have worked with many) that properly screens candidates BEFORE recommending them for review. They are always thorough with background checks, reference checks and skills checks. I have been super fortunate to have worked with whom I believe is the best recruiter out there to work with! (You know who you are!). No matter what your staffing needs are, David Wood is able to assist. There is no job too big or too small.
This is my second experience working with David Wood Personnel. The first time was in 2008 when I first moved to FL and needed experience working in an office situation as, well as getting to know the businesses in the West Palm area. They gave me the experience I needed and I then worked full time for several years. A year ago I wanted a change and went back to David Wood Personnel and now work, by choice, as a 'permanent' temporary employee. I am very happy with both my experiences, especially now. I let them know when I am available to work and they provide me with assignments which are perfect for me. I have been so happy with David Wood Personnel that I have recommended them to a number of other people who are looking for employment; either full-time, or temporary.
We have used David Wood Personnel over the last several years to help us find both temporaries and temp-to-hire personnel. They are always very professional, responsive and send only qualified candidates. They are able to provide excellent customer support because they retain their professional staff. Finally, they set the standard in the industry when it comes to ensuring quality background checks are completed before forwarding a resume to us. They are a pleasure to do business with.
David Wood Personnel is one of the few staffing agencies out there deserving of the personal touch of a review. I feel I'm uniquely qualified to make that statement, because I've been with several agencies in the past 14 years, and whenever I am in the area, I've always been able to rely on David Wood Personnel. I have a true basis for comparison. They're great to employers as evidenced by how many people they staff at locations I've worked; employers trust them. For employees, let me just say the truth; other agencies will find some people jobs, because that's how they make money ...What the average candidate won't find elsewhere is the personal touch and concern present here. There's a dedication present that nearly guarantees employment, and there's care that inspires confidence and loyalty. Truthfully, I'm writing about one recruiter, who's been with me since I was a teenager. She's more than just a recruiter now, but she's still working with little ole me anyway. She's been a reference for me when I've been in other locations, and she's listened to and advised me when I've had misgivings about certain assignment choices. The office as a whole deserves credit too, though. I've seen them work with each other inside the agency to make the best placements possible for their clients and personnel. Being in their office, I truly get the feeling that my recruiter is not alone in this "special treatment" level of commitment (even if I am a little bias). ;) I've seen other smiling faces there over the years, and I even met someone just last week staffed by David Wood Personnel, who had only good things to say. Because I've seen the reactions of other candidates like myself, because I have been with other agencies when out-of-town, and because my history spans my entire working career, I can give 5 stars and the highest of recommendations without blinking. They deserve it! Please note that I am not getting a single thing in return for this review. When I stumbled across this link, I thought it was just the least I could do for them after all they've done for me.
David Wood Personnel has been fantastic for me. They found me a job that I can do, and do well, within my restrictions. I would highly recommend them to anybody looking for temporary or permanent work.
David Wood Personnel is an extraordinary recruiting company. They have the ability to understand their client's need and the right candidate's profile. I highly recommend this company for they will walk the extra mile to provide the right person for the right position. Thank you so much for helping me find the ideal job! Karen Lau
I have used David Wood Personnel with several employers to assist with both temporary and full time openings. Their Recruiting Team can be relied upon to respond with carefully screened candidates who meet the stated position requirements. The staff has visited our office to gain a better understanding of our culture and needs. They are professional, responsive, and a pleasure to work with.
David Wood is the best agency I've found. They've placed me with good reputable companies and I love my current position. My rep has always found wonderful jobs and in a timely manner. So happy they have great reps there who actually listen to what you are looking for. My rep would get 5 stars across the board.
What I love about this agency is that they are very professional and very true to their word. They have a knack for returning calls promptly and very attentive to your needs as well as the client's. Their professionalism mixed with sincerity and warmth makes you feel as if you are the only person they are attending to even though you are not. I would greatly recommend DW to any jobseekers.
I would give the staff at David Wood Personnel 10 stars if I could! The recruiters are enthusiastic, professional, make you feel comfortable, and are simply excellent at what they do. David Wood Personnel doesn't just place you in a position, they truly develop a relationship with you. I first contacted David Wood Personnel because I was told that they are the best and all of my expectations were exceeded. I am beyond pleased with my experience at David Wood Personnel!
As a previous employee through David Wood Personnel, I highly recommend them for all of your staffing needs and assignments. They immediately responded to my email request regarding an open position that I found on the David Wood website. I was very impressed by her promptness to find a position that was a great fit for my credentials as soon as possible. I was working at my full time position within a week after my interview with David Wood Personnel. If you are in need of a temporary or direct hire position, David Wood Personnel is the company you should call before any other agency.
David Wood Personnel? You can't have a better employment agency than that! I am grateful for the competent and friendly recruiter who assigns me the right jobs at all times. I feel my recruiter is listening to me and takes the time to explain each assignment thoroughly. David Wood agency has been there to serve their clients and candidates for a long time; they have a long track record of success stories. I recommend David Wood to all Companies and Government agencies that are in need of staffing solutions as well as all candidates who want to work! My recruiter is the best to match the qualifications and talent with the people who are in need for the right staffing. Thank you, David Wood!
David Wood Personnel has been a great asset for me in finding employment. They are always pleasant and responsive. I recently moved to Florida from another state, and was using various web sites and agencies. David Wood consistently found employment for me. I really appreciate that. They are a great group of people and are always very professional.
We contacted David Wood 3 months ago to help supply a temporary person for our front office. We were so impressed with Gaudy Q. that we have offered her a full-time position. David Wood is one of the most professional organizations I have ever dealt with, and the care they take to screen and send the "right" candidates is outstanding! If we ever need any additional temporary or permanent staff, we will be sure to call them first! I highly recommend them for any of your staffing needs! E. Browning
David Wood has been always there for us. Their staff is well trained and ready to support our needs as a growing company. We have used David Wood a few times and always received personalized attention and most importantly, results. Our staff needs have been fulfilled in no time, sometimes even before we were completely ready on our side. We would recommend David Wood Personnel to any company that needs temporary staff in place and have no time to wage. Great job!
The reps were just amazing! I felt like the recruiter was really trying to get to know me as a person and what kind of job would best fit me.
I have really had great experiences with David Wood. Not only did David Wood place me in my first professional position in 1984, I used them just last year to fill an open accounting position in my company. The David Wood recruiter got it right the first time. The first candidate they sent over was a perfect fit. We hired her immediately and she is now a very valuable asset to the company.
Always a great experience with David Wood! I just recently finished a temporary position that lead to a permanent position with a great company. I also used David Wood 10 years ago on another temp to perm assignment that I ended with the company for over 3 years (I only quit to be a stay at home mom). Love the temp to perm positions. It's a great way for both employer and employee to try each other out :)
I must have picked the wrong day to see how they could help me. None of these prior reviews fit. I was given a "go somewhere else for help" experience. They say they will help with resume but sent me to work-one. As a veteran I was disappointed with David Wood Personnel and do not recommend them.
I've had contact with the wonderful staff at DWP throughout the nine years I've been in Florida since I relocated from New Jersey. The staff listens to the needs of their clients, both employers and job seekers. This enables them to place the right person in the right position. For anyone seeking employment I highly recommend DWP. If you want to make the right career choices, you have to go to the people who know best and DWP should be your starting point! Thank you to all the staff at DWP as I am thriving at my new position and I am very happy!
I can Publicly say that David Wood Staff "CARES". I am experiencing what is called a TRUE, LOYAL AND RELIABLE staffing agency. Being a part of this team allows me to fulfill my GOALS and go an extra mile in my everyday life.
Great company to do business with. We love our rep!
All I can say is that David Wood Personnel is the best! They are professional and reliable.
After 3 weeks of no contact I finally called and asked to speak to a representative who might go over my resume, (blank) said no, they would only talk to me if there is an opening, which would have been fine, but then (blank) went on to tell me I don't have the skills even with a college degree and 2 years customer service experience. Thanks DWP.
ABSOLUTELY THE BEST!!! Effective and efficient. My experience with David Wood Personnel have been nothing but excellent. Stellar company with skilled and compassionate staff. Professional and dignified staff members who have amazing interactions with both clients and customers alike. They found me a great job within weeks of my initial interview and have been in constant communication with me at every step of the way and even went above and beyond to assist me with another separate matter. I would highly recommend this agency to anyone.
Friendly, helpful and professional. Helped me get a job very quickly.
David Wood Personnel rose above my expectations in every way. They have me working at an absolutely amazing company which I am very grateful for. The nice and professional individual that sent me to my position is very kind and gracious. I know good things will come from working with such a super fantastic agency!
I commend your staff on their prompt and courteous service they gave me. The staff is very friendly and they were determined to find a job that fit my needs. Their professionalism was outstanding. The staff is a big asset to your organization and is part of the reason I look forward to doing business with them again in the future.
I couldn't be more thankful for David Wood Personnel!! After searching for a job on my own, I was referred to David Wood by a friend and the second I met with them I knew that the job hunt would soon be over! Besides all of the helpfulness and knowledge that they offered, they also made me feel like they truly wanted to help me, and they also provided me with the confidence I needed - which anyone seeking a new job opportunity can tell you is vital! Soon enough I had two interview lined up, one leading me to my current job (which I love!). I'm proud to say that I've been able to maintain a friendship with the staff at David Wood and would recommend to anyone!
David Wood Personnel gave my process of finding a job a personal touch. I didn't feel like just another seat filler when I went on my interview. I appreciate the extra steps they took to find me a job that utilizes my skills and fits where I see myself going professionally. They take the time and make the effort to present the best you possible. I would recommend their services without hesitation.
Professional with Results is my experience with David Wood Personnel. I find the staff to be friendly and supportive with a genuine interest in assisting me to find employment and treat me as a client. They work as a team and jump in to help you when needed. In terms of results, I have had 2 permanent and numerous short term assignments over the 10 years I have been with this agency. You're never just a number to them and that is why I keep working for them. In this lean, competitive employment times, the majority of my work comes from them. There is a security I feel in them combing the job market to get you employed. The companies they staff for are solid and professional in nature as well and I have always had great experiences with them. I highly recommend this firm. It is a sound organization, dedicated, well respected and a good reputation who has employees with integrity who are knowledgeable in the business that get results for you! I am confident you will have a good experience with David Wood Personnel
My recruiter is always going the extra mile when assisting her clients. David Wood Personnel is a solid and professional agency that cares.
David Wood is a top notch staffing agency. From a candidate perspective, everyone I came in contact with was professional, knowledgeable, diligent and friendly... Always willing to help out and go the extra mile. I would highly recommend them to any potential candidate looking for a job opportunity or potential client looking to fill a position!
I am so happy with David Wood Personnel. I have been using them for about 2 years. I don't need a temp person too often, but when I do they always remember me and know exactly the type of personality that fits best in our office. I've used other temp companies before, but once I started using David Wood, I never went anywhere else. I highly recommend them!
I am so glad that I found David Wood Personnel, and Arlene, as I was really losing hope. I am so grateful for their excellent staffing process. They found me a temp job that I absolutely love, and I have never been happier with a temp agency. I truly hope that I can always keep a working relationship with them, as they have taken care of me in a serious time of need. I am forever grateful and have recommended Arlene to at least 6 other people that are also looking. Thank you so very much.
David Wood Personnel was great! They immediately found me the perfect position for my skills and experience with a great company that has a bright future and excellent benefits. I would refer anybody that is serious about finding a great career to meet with David Wood's professional staff.
David Wood Personnel was the best Agency that I have been involved with. The staff was wonderful, helpful and friendly. Their goal was clearly to help me find employment that was suitable for me and that I would be happy. Thank you so very much!!! I have been recommending them to all my friends who are looking for work at the present time. I am so glad I decided to go back to David Woods, and I love where I am working at this time. Thanks again
After three months of job searching to no avail, a friend recommended David Wood Personnel. As a full-time student looking for something to fit my already demanding schedule, I was skeptical; I was not accustomed to temping. After my first interview at DWP, I felt very confident. Each staff member with whom I have had the pleasure of interacting has been nothing short of compassionate, helpful, and professional. David Wood placed me in less than two weeks and I have been working successfully in the same office for nearly six months. I couldn't ask for more!
I have been working with the David Wood Personnel team in Plantation for over 10 years and through them have secured 2 permanent jobs, countless temp jobs in between, and I have also worked with them when I needed to hire temps to help out at the companies I was working for. The team are dedicated, enthusiastic and professional. They have developed excellent relationships both with each other and their clients in order to broaden the pool of resources for their clients. I have even developed a friendship with several members of staff who were always available to offer sound advice and support when I was discouraged. I don't have to tell anyone how difficult the job market is today. Having been unemployed for 14 months was extremely difficult but through David Wood I have found a permanent job that I love and have developed an excellent network of contacts from the great experiences that I had while temping for them. I would definitely recommend! Denise, Ft Lauderdale
David Wood was a great person to come to in my time of need. He is very respectful and really cares about the individual. I would recommend this place to near anyone to go to first and make your first priority.
David Wood Personnel is the "go to" company when we are in need of temporary coverage in one of our nine Business Centers offering Executive & Virtual Offices throughout southwest Florida. We have found David Wood Personnel to be conscientious and responsive especially when in need of temporary personnel unexpectantly. The personnel sent are more than able to handle the front desk and client needs. Thank you for being a valuable resource to us. Wanda Cross, VP, The Crexent Business Centers.
David Wood Personnel was a lifesaver! When I moved to Florida, I thought I had a job, but it fell through. I signed up with one employment agency who said I wouldn't have problem finding work, but nothing came through even though I have excellent skills. I then signed up with David Wood Personnel, and I started working the next day. David Pearsall has been wonderful to work with, and he has always been willing to listen to my concerns and answer all questions. I also worked with Audrey, and she was always helpful and friendly. I HIGHLY RECOMMEND David Wood Personnel to any company needing a temporary or temp-to-perm employee as well as for anyone looking for temporary or temp-to-perm work. Their professionalism, positive attitude, and hard work makes them easy to work for and with. THANK YOU!!!
When I found myself without a job back in 2007 I was referred to DW by a former co-worker. As soon as I got to the Plantation office I was treated excellent and the same week I was sent to a temp to perm assignment, after a couple of months I became permanent, but was laid off after seven months. Needless to say, I went back to my rep at DW, who put me to work immediately. Since then, I have been on and off assignments thanks to them and hopefully I will get another permanent job soon!! PattyH
I am very pleased with David Wood Personnel! I was refereed by my sister. They helped her get a great position and she has been with the company for over 3 years! I took her recommendations and tried them out, They helped me find the perfect position for me. They exceeded my expectations. I have been in the position they recommended for a year now. With their friendly staff, I am able to continue a great friendship with them. I would HIGHLY recommend David Wood Personnel! :)
David Wood Personnel made a great first and lasting impression on me. The staff is not only knowledgeable, but also very personable and genuine. A few years ago they helped me immediately jump back into the workforce after having been out for almost 2 years. They not only found me "a job," but it was a great one for a large, well-known corporation and the beginning of what has turned out to be a career. They coached and mentored me in a way that is very rare this day in age, and most importantly I regained my confidence with the assistance and encouragement they offered me. During the country's economic down turn 2 years ago, I decided that relocating would cut my expenses and be the best route for my future. So I resigned, and then ironically, my relocation plans came to a screeching halt. Not knowing which direction to take on my own, I contacted DWP again for guidance and placement assistance. Without fail, they landed me a fantastic temporary position with one of the most well-known companies in the Casino Industry. Though it started as temporary it gave me exposure and I was later hired directly and permanently. Been there 2 years so far and going strong. I couldn't have done it without DWP. It's a competitive world, and having the help of professionals is a major bonus. My first suggestion to anyone I know that is searching for employment and needs assistance and coaching is David Wood Personnel. Their service and success is unmatched. You may be able to land a job on your own, however having a reputable company recommend and market you makes you stand apart from the rest! They are awesome and I'm glad to have found them. I would be in a different place in my life had I not.
David Wood Personnel has given me the tools to succeed in my search for a good job. I would recommend them in a heartbeat to anyone I know who's looking for a job. The staff is awesome! They're always positive and upbeat... if something doesn't work out for whatever reason, they're there to guide you back on track with a positive attitude. They always make me feel welcome whenever I have any questions (from serious questions to random questions) and that is a rare thing to find in a company. If you need help finding a job and Craig's List cattle calls aren't your thing... then you need to try David Wood Personnel and truly get yourself out there! And same goes for employers... if you want quality employees, then David Wood Personnel is the best choice for all of your staffing and hiring needs!!
David Wood Personnel is awesome in every way. They were more than willing to assist me with any of my issues, questions or concerns with my employment. They were very courteous and professional. I would recommend them to anyone and everyone.
David Wood Personnel is a great place to go if you're looking for work. They are very attentive to your needs and they are great to deal with. I had been going to CareerBuilder trying to gain entry to positions without any luck, but after going to David Wood within the same week they sent me on an interview!! The recuriters are very professional and keep you in the loop whenever they have something on the horizon. I would recommend them to all my friends that may be looking for a job!
David Wood had been very helpful in finding work for me. My first experience was in 1998, which was a springboard to my executive assistant career. I approached their office again in 2011. They have been very responsive to my needs and found work for me immediately. They believe in me and support my professional ideology completely. I will always turn to David Wood Personnel for my employment needs.
DWP is the best! They found me placement within a week of registration and a perfect fit with great people! I continue to rave about them and have sent them several referrals. If you are looking for dedication and persistence David Wood is the place to go!
Having a small business certainly has its rewards. However, when you wish to raise the bar and hire a new person...you worry about possible lost time and money if that person does not work out. I had nothing to worry about with using David Wood Personnel. After a few interviews my new employee started....in fact after one year she is still working with me. Kudos to DWP ! Peter
Extremely Professional!! I have used David Wood Personnel as a candidate, and as an employer. Not only did they place me with a fabulous organization, they provided me with qualified, professional, and "like/kind" individuals to interview when looking for an Assistant. Needless to say, we did hire an individual sent to us by David Wood - and, could not be happier! I highly recommend this Agency and would use them, exclusively, in the future should we have the need! The staff at David Wood is professional, polite, understanding, dedicated and focused on providing the best fit for not only the individual, but for the company as well! In my opinion, David Wood Personnel IS the "only game in town" - in other words, there is NO OTHER Agency that could possibly compare!
I can't recommend David Wood Personnel in Plantation enough! I recently moved to Plantation and I wasn't sure where to start my job search. I noticed the David Wood Personnel office off of Broward Blvd. and then found their website and submitted my resume. A week later I had an interview at the office and that same day I was offered a 2 day temp job. A week to the day of my interview, one of the marvelous staff members called to tell me about a great job opportunity and I accepted the assignment. WOW! The two David Wood Personnel staff members that I worked with were very professional and extremely accommodating. They both made me feel like it was their goal in life to find me the perfect job opportunity. I had no idea how long it would take to find a job, and within two weeks they found me a job that met my criteria - decent commute, professional & friendly office, and right on the money with regards to my preferred salary. They took the stress and worry out of finding a job and actually made it fun!
David Wood is a lifesaver! Despite the current state of the economy, the team at David Wood was able to place me in a great position. I am happy at my current temp assignment and very pleased that the DW team took the time to put me where I could utilize my skill-set. The staff is not only professional but warm and inviting. They take the time to assess your needs and strengths to make sure you succeed wherever they place you. I'm truly grateful for all of their help.
David Wood Personnel has changed my life in a way that I could never have hoped for or dreamet possible. They knew immediately where I belonged and made it happen. The job is a perfect fit on every level. I have a very bright and prosperous future ahead of me. Thank you, thank you, thank you!
It's always a great feeling when a recruiter allows you to be yourself with no personal judgments taking place. Inevitably this environment creates the opportunity for the prospective candidate to relax and really open up and share their talents and/or special abilities with the recruiter. As a new potential 'temp' placement, (February 2012,) I found the Senior Personnel Supervisor @ David Wood Personnel to be both open minded and nonjudgmental. This level of professionalism I am sure will equate to a professional working experience with whomever I am placed with. I did contact another placement agency, but did not find their demeanor polished or equivalent to what should be expected from a recruiting/placement firm. I am now highly recommending any friends get in contact with David Wood Personnel."
David Wood Personnel is a wonderful agency. Everyone is always friendly. I have been with the employment agency for several years now because they have always been able to provide me with work, even in these hard economic times. Thank you David Wood Personnel!
Before I moved to Florida I signed up with David Wood while I still lived in NJ. When I finally moved to West Palm that is when I discovered Audrey at David Wood. She is awesome at David Wood, with her spirit and talent in finding the right fit for you and the company who is searching for a candidate. Anyone who has worked with David Wood especially Audrey, you will feel that you are a part of a team. I continue to work for David Wood just because I like the different adventures that I experience in working for different companies. Keep up the good reputation and good work David Wood and Audrey. You guys ROCK......
David Wood Personnel has been extremely helpful. I went for the initial interview on October 19, a Wednesday and had a one-day assignment by the following Monday. The staff member who met with me on that first day was very compassionate and understood my plight without me having to say too much. The agency sent me back to that first assignment a few weeks later but this time, for a bit longer. The staff always seems very friendly over the phone whenever I call.
David Wood Personnel is awesome! This is an excellent placement/temp agency and the staff are professional and courteous (and fun). They truly went out of their way for me without making it seem like a big deal. I walked in to reactivate my file (without an appointment) and I was greeted with open arms and was set up for an interview the next day! I was offered the temp to hire position two days later. I am very appreciative of all their efforts! I will always use David Wood Personnel.
I love David Wood Personnel!! The staff is thoughtful, knowledgeable about the industry and very professional. I was always placed on an assignment right away, whether it was part-time, fulltime or permanent. They have never failed me!
David Wood Personnel matched me with a perfect opportunity, matching skills I sought to grow in a field for which I am qualified. Would not have found this opportunity on my own, which proves the value of a good recruiter. Added solid value for all parties involved.
David Wood Personnel has offered nothing but outstanding service. If you want results in your hiring or placements needs you need to look no further. The staff at David Woods are friendly and professional. As we know in this time with our economy it's hard to find employment but within a week of signing on with David Wood Personnel I was placed with a great company and now a full time employee at that company. I have since referred their service to my corp office and they are so impressed with their services they use David Wood for all their staffing needs. I couldn't have ask for a better company to work with
I was pleased when I found extremely professional and caring recruiters at David Wood Personnel in Plantation, and also found the location to be very convenient. I've been utilized for several temporary assignments and hope to continue a prosperous relationship. Thank you!
I've worked with David Wood Personnel about 6 years ago, and just recently started working with them again. Their staff is extremely professional and helpful. They all are so nice and make you feel as though your career goals are their number one priority. I've referred several people, and feel completely confident that their outcome will be a success. Thank you David Woods Personnel!!!
David Wood Personnel has helped me and given me opportunities that I never would have imagined in such a horrible economy. After a few interviews I have been successfully placed in some very good temporary jobs which have even lasted longer than what I expected. As long as David Wood Personnel is around I know I will always have a company who cares about my career status.
From the first contact I had with David Wood Personnel I felt like more than just a name in a database. They take the time and effort to supply positive experiences for all parties involved and strive to place people in positions that match their skills. I have had a great overall experience with them.
The staff at David Wood Personnel made a difference in my life. I came into David Wood Personnel without any expectations of being able to find work immediately. One of the Senior Personnel Associates was able to find me work within a few days. I am a single mother of 3 and needed the work. The team was determined to match my needs and career goals with not only my professional experience, but also with my schedule needs as a single mother. They did. I am now working full time and have been since my first month of walking through the doors and would recommend David Wood Personnel to anyone who is looking for work -part-time, full-time or temporary. The staff is extremely friendly and welcoming and I love them!
If you are in any business which has employee turnover from time to time...The ONLY Personnel Company in the greater West Palm Beach community to contact is David Wood. Whether you're seeking a temp to fill in for a vacation opening or to find an executive assistant, even a seasoned professional -David Woods staff has the Multi Talented experts to locate the right "fit" for your specific requirements. I have enjoyed our business relationship for many years and you will as well. Don't waste any more time-Call them NOW.
David Wood Personnel found me work when I could not. My last temp job was to last a couple of months but I am still here more than a year and a half later. There is always someone available by phone or email whenever I have questions- very courteous, helpful and professional group. They have been my life line for several years now.
David Wood Personnel impressed me on the first phone call. The members of staff are so friendly and understanding. They have great, reliable clientele. I had an interview with them on Thursday and was working the next day. They gave me a briefing on the job placements and follow ups. I would definitely recommend David Wood personnel as the first agency to go to in WPB. Kaila
They have been my lifeguard in such a rough economy. It can be hectic job searching on your own, so leave it to the experts and David Wood Personnel is just that. I have stayed employed and have had the experience to work at great companies that I never imagined of. Thank You and I hope many other people can have the same experience as me...Much Thanks Nicole S.
I came across David Wood Personnel as I was searching for a quick and temporary job opportunity. After my initial query to one of the recruiters, I received a quick response asking me to come in and fill out the necessary paperwork. The staff was very friendly, warm, and encouraging. I had a great interview and was given a couple of tips for polishing my resume. I would definitely recommend David Wood to individuals seeking temporary employment!:)
The staff at David Wood Personnel are very professional and courteous. They are always ready to assist with any of your employment needs. If you're looking for a new job or simply want to do temp work then this is the agency to go to.
I've had the opportunity to use David Wood's services several times over the last few years. Their staff seems to understand our business' needs, sending me only qualified and professional candidates which makes my job much easier. I have several long term employees that came from David Wood. They have the most professional and courteous staff of any agency I've ever used and will be the only agency I use.
Only come here as a last resort. If you are looking for a secretarial position or something in the mail room just maybe come here. You could find better paying positions on your own. Keep in mind they make a margin on placing you in a position that may not be the best fit for you. Bottom line it's your last resort for work.
David Wood was incredibly helpful when I was looking for new work. They matched me with a great company that I am very happy to be working for. I highly recommend this agency if you're looking for temp work something more permanent. They're great people who have your interest as their highest priority.
Looking for a great great work environment with good benefits???? David Wood Personnel has the CONNECTIONS as well as a wonderful staff to work with!! I am glad I have a relationship.
Over several years we have turned to David Wood for our office staff hiring needs. We enjoy the convenience of not having to advertise for position, screen applicants, interview, etc. The professional staff at David Wood knows exactly what our requirements are for a job and has always sent us the right person, with proper qualifications for the job. Through the years of working with them, they almost know our requirements better than we do. Sometimes the first candidate for a job hasn't always worked out but in the end, all of our outstanding office staff other than one referral has been hired and remains employed due to our association with David Wood Personnel.

David Wood is a wonderful employment agency! They are so helpful, friendly and they genuinely care about you. They are prefect for anyone wanting to work without the commitment or like me, a recent college graduate looking for work to start a career. I appreciate all their work and effort to help place me with a company that fits me.
I have used DWP many times in the last 10 years. I have received jobs and used the service for getting temporary help with my existing job. My recruiter knows me so well and I trust and rely on her so the stress level of finding the right thing for me has been alleviated entirely. I recommend using David Wood Personnel to many people.
My experience with David Wood Personnel was awesome. I was called in for an interview shortly after I submitted my resume. My recruiter was very nice and helpful. She even gave me tips on how to better market my resume. To my surprise, two days after meeting my recruiter, I received a call for a temp position. I am new to WPB so this transition was necessary for me and David Wood has made it even easier. I highly recommend David Wood Personnel. Everyone there seems to be really helpful.
I went to David Wood Personnel in 2001 and after 4 months I was hired full-time. After being laid off 10 years later I return to DWP and I was fortunately given another long term assignment. The staff is friendly, very accommodating and always seem to know how to match me with the perfect company. I highly recommend David Wood Personnel!!!!
My name is Boris Hernandez from the Northwood University in West Palm Beach. Finding the David Wood Agency was a blessing for me after attending several Interview selling products over the phone or attending interviews only to find out that that they were Pyyramids and MLM business, I was really frustrated for wasting time and gas driving all over town looking for a job, as a University Student I wanted something more professional and with a decent salary and David Wood has been the answer for me.. I hope you will call them or give them a try , this is the real deal,, I had worked with other agencies in New York but this one is the best yet,, Quality , Customer Service and they Keep me Busy.. Regards..
I had more fun on my first job with David Wood. My recruiter takes into account my likes and dislikes and sets me up for positions that are both fun and challenging. I met several other temps and everyone has a great attitude. I've only been here for a couple of weeks but they keep me busy and vary the tasks. This is one of the best moves I've made in this difficult work force.
I've been to other placement agencies within WPB, months has passed & I heard nothing back from them. I went in to D.W.P on Friday and was interviewing by Tuesday. Also, my recruiter prepared me before hand for my interview(s). Now that's what I call a great placement agency. I wish I came to D.W.P first!
I spent months filling out applications with no luck. David Wood placed me in less than a week! Plus my personnel contact is incredibly positive and attentive. I feel so comfortable working with her. I love temping for David Wood.
I just started working with David wood personal and my first experience with them was great. Not only was everyone at the palm beach office very nice and polite but they gave me my first job within a day or two, which was at a high end hotel and I had a blast! Just wanna say thank you and great team work! keep up the good work.
Worked with David Wood Personnel years ago, and recently reconnected... they are well established and always my 'go to' agency for temp work. Love their staff!
My mom got a job through David Wood Personnel, and I had recently got laid off, and decided to apply. The employers there are very, very nice, and explain the whole process easily for you to understand. I look forward to getting more job assignments through them !
I recently started working with this company and I am extremely pleased! The staff is very pleasant, got me right into the exact type of position that I was looking for within just a couple of weeks and they kept me in the loop the entire process. I would recommend this agency to anyone who is looking for a job fast. I am 100% happy with my choice of choosing David Wood!
Amazing!!! The staff is wonderful and extremely efficient... I applied on Thursday and was working Monday morning. I am forever grateful
The office staff at David Wood is professional. They keep an open mind to all of their customers seeking job placement, and provide a 'Good Fit' between their client base and job seekers. They are proficient, organized and provide personal follow-ups to ensure employees and clients are achieving the highest value of professionalism.
During my job search David Wood has been a wonderful experience. The staff is very professional and welcoming. They do everything in their power to get me to as many interviews as possible and always follow up with me to inform me of what new has come across their tables. I appreciate all their hard work through these difficult economic times.
David Wood Personnel is an excellent company! I have nothing negative to say. I would refer any one searching for a job to contact this company. The staff are all professional, enthusiastic, and supportive of both the their clients and candidates!
I was in a position where I needed to figure out what industries fit my skill set the best. I felt that I was difficult to work with but the staff at DWP never made me feel this way. They exceeded my expectations in all areas.
Davidwood Personnel far exceeded my expectations of them finding me a job in an expeditious manner. I have been using this agency for years now. Every single time I went to them for help finding a job, I was working within a week or less! I would recommend this agency to anyone that is in need of employment, but doesn't know where to look or begin. This agency puts your mind at ease. They would have 10 stars if it was possible.
We just moved to WPB, and I needed help finding a job. The staff at DWP looked at my resume and helped fit me with a job that fits my personality and is helping to increase my skills.
I just recently started going to David Wood Personnel last month and have already had a great experience with them! They really get to know you as a person instead of just another employee, which is refreshing. I have enjoyed the companies I have worked for so far and would highly recommend David Wood Personnel to those who are having trouble finding work on their own!
David Wood has stopped at no cost in helping to guide me in the right direction towards a more permanent work environment. The individuals who work at David Wood seem to care about their clients and want to do whatever they can to help. Would recommend to anyone looking for guidance or assistance
It has been my pleasure to work alongside wonderful people who look to put you in a position to be effective and be successful in today's workforce. I would recommend David Wood to anyone with a great attitude and work ethic.
Wonderful doesn't begin to describe David Wood Personnel. They have a terrific and friendly staff that is always striving to find that perfect fit for you. It's nice to know that there is a caring staffing company!!
Highly recommend David Wood Personnel for professional career opportunities. Office staff are very professional and kind people. I have enjoyed working with this agency for the past three years!
David Wood Personnel so far has been a good experience for me, I had an appointment with them on a Tuesday by Thursday they had me on 2 temp jobs, I am currently on my 3rd temp job for them. I would highly recommend them as a staffing company. Thank you!
David Wood personnel is a very professional and good at what they do agency. They work very hard to create a good marriage between their clients and temps. Very happy temping with them!
One of the best companies I've worked with, awesome staff members, prompt job assignments, always professional, on time with payroll, this is the only company I would temp for.
When I moved to west palm I couldn't find a job anywhere. For months I just went on interview after interview it was very discouraging. After I signed up with David Wood my luck changed. Within a week I was part of the working population again. Thank you David Wood you saved my future.
David Wood Personnel is a professional and caring staffing agency. They truly listen to your desires in order to place you in jobs that will be the best fit for you. I strongly recommend David Wood to anyone in the job market.
David Wood has been a wonderful source for temp and perm jobs for me. Their personal approach and genuine customer service sets them above everyone else. I have used them for almost ten years now and look forward to continuing to use their services.
They generously shared their expertise and experience with me, and I am truly appreciative of the care, support and professionalism that has been a constant ever since I made that initial phone call to their office. I am truly grateful that they chose me to be an integral part of the David Wood Personnel family!
David Wood has given me everything I need to succeed including amazing workers, a great environment and a timely response to all inquires I have ever had.
Great agency to be working for, they are very supportive and look out for their employees.
David Wood is the best place to work, both at the office and on assignment. Never had anything less than an awesome experience!
David Wood Personnel knew exactly where I would fit in; I was hired after 10 minutes, and started then and there.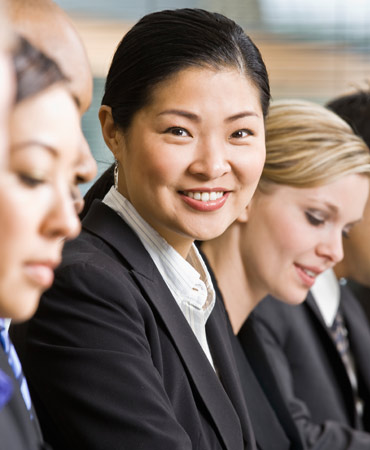 RECENT PLACEMENTS
Accounting Manager for a Construction/Design Firm
Director of Operations for a Non- Profit Organization
Office Manager for a Caregiver Referral Service
Assistant Controller for a Construction Management Company
Leasing Consultant-Property Management Company
Customer Service Scheduler for an Interior Design Company
Human Resource Generalist for a Multi Practice Law Firm
Social Media Specialist for a Video Surveillance Company
Administrative Receptionist for an Executive Suite
Bid Coordinator for Airport Subcontractor
Receptionist for a Luxury Car Dealership
Administrative Assistant for Golf Training Firm
Temporary Mock Jury Participant for Legal Consulting Firm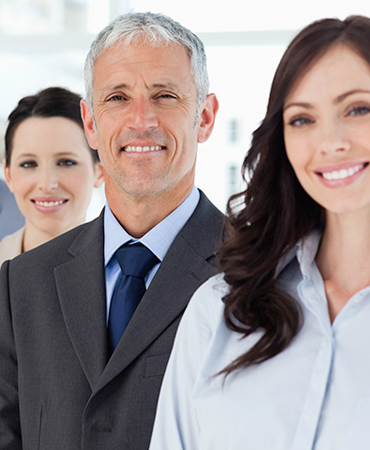 FOR IMMEDIATE SERVICE CALL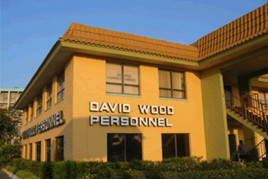 Northern / Central Palm Beach County
561-686-4571
1897 Palm Beach Lakes Blvd West Palm Beach, Fl 33409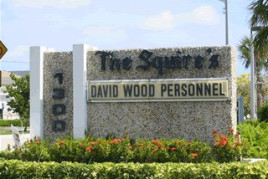 Southern Palm Beach County
561-392-9050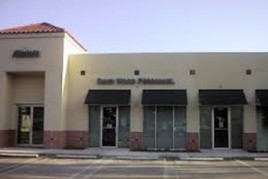 Miami / Dade County
305-820-8600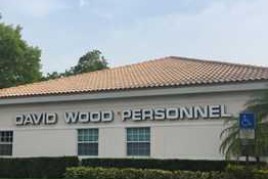 Broward County
954-452-5700
51 NW 100th Avenue Fort Lauderdale, FL 33324
Welcome To David Wood Personnel
David Wood Personnel is one of South Florida's premier professional recruiting and office temporary staffing agencies. We provide South Florida with a professional career recruiting service and office temporary staffing service with a difference. David Wood Personnel has four convenient South Florida locations so we are always close by to provide you with full time, part time or career placement service give us a call.
David Wood Personnel specializes in recruiting and placing personnel in Office Support, Administration, Accounting, Marketing, Human Resources, Professional and Executive positions.
David Wood Personnel is locally owned and operated and has been one of the finest career recruiting and temporary staffing agencies in South Florida since 1967. Whether you are looking for a temporary or contract employee to fill a position in Office Support or Administration or need a full time or interim executive, put our professional career placement service to work for you give us a call.